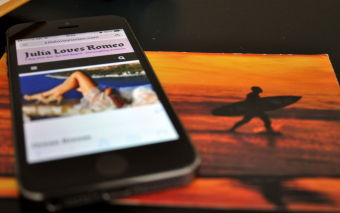 What's in my travelling bag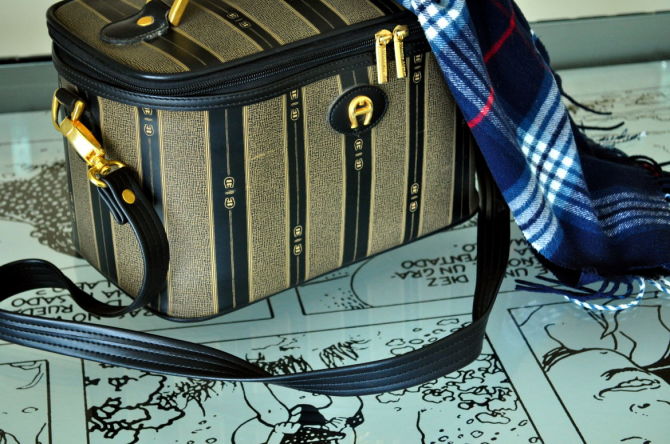 This is my beauty case from Etienne Aigner  and my man's scarf from  Burberry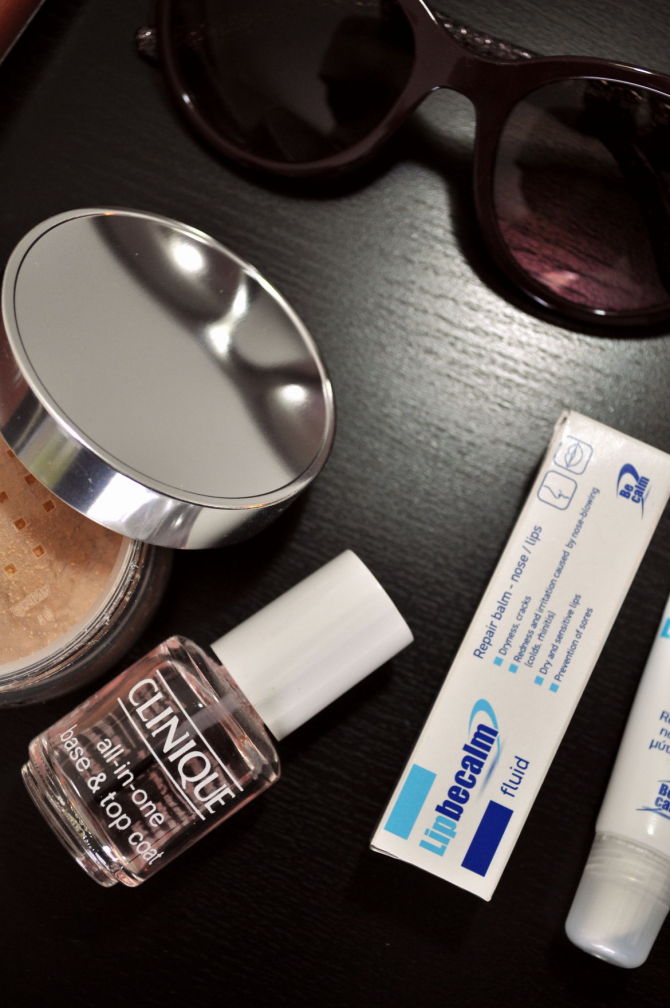 And here some of my favorite things, most of them I take with me everywhere I travel.
Blended Face powder by Clinique to freshen-up my make up,  Nail base&top coat by Clinique to make my nails shine and last longer,
Repair balm for nose and lips by Lipbecalm, this is a new favorite of mine and it's perfect for my lips when they get dry from the weather or a cold.  I also use it on top of my lipstick,  it keeps it moist and shiny.  For more info, click here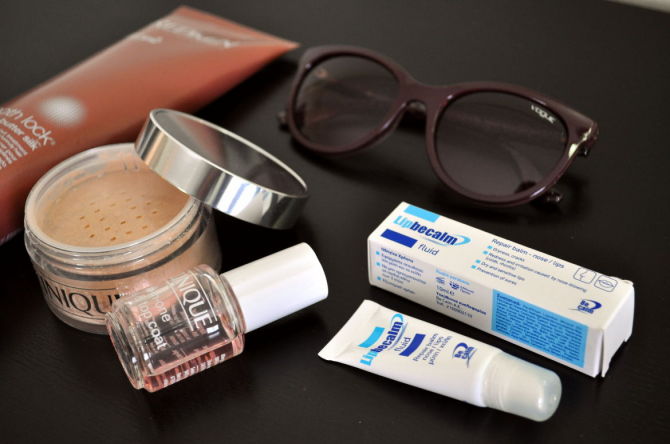 Sunglasses from Vogue, Winter/Spring 2014-15,  
Smooth lock butter silk, intensive hair treatment from Redken (my favorite for years, great for long hair)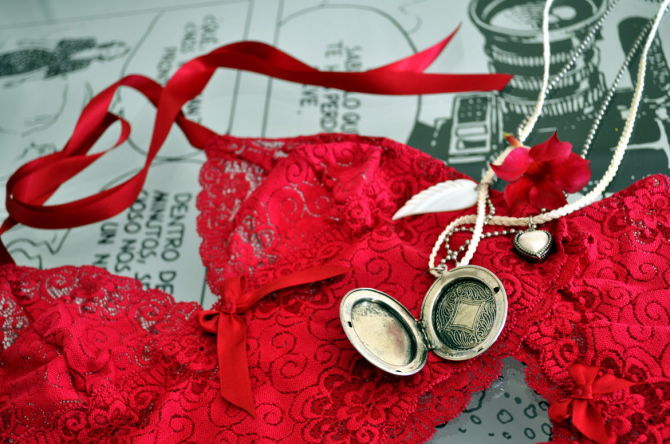 Can't go anywhere without pretty lingerie. A friend of mine from "Daydream" clothing and lingerie, made this one especially for me.
To order, click here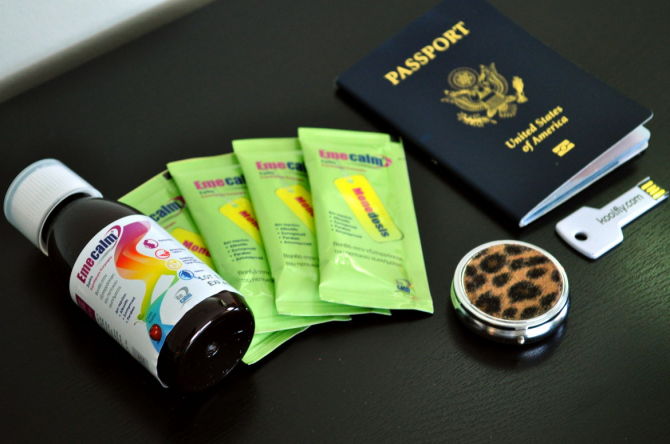 Emecalm syrup in a bottle or in single dose little packets is a life saver for me and my kids. Cures dizziness from travelling, diet, upset stomach, hangover or pms. For more info, click here
My pill box for vitamins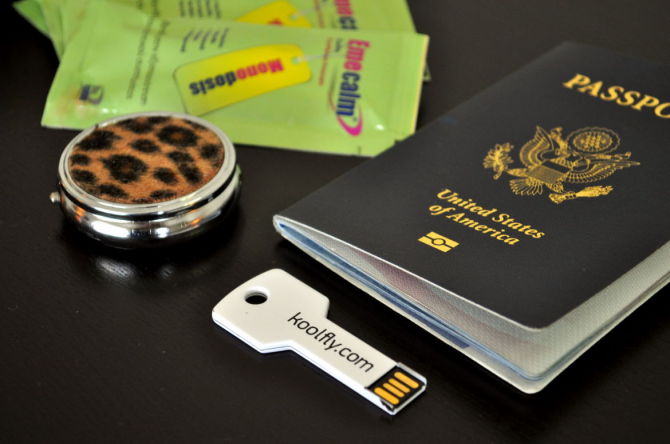 My US passport
My USB from KOOlfly.com, one of my favorite sites for cool shopping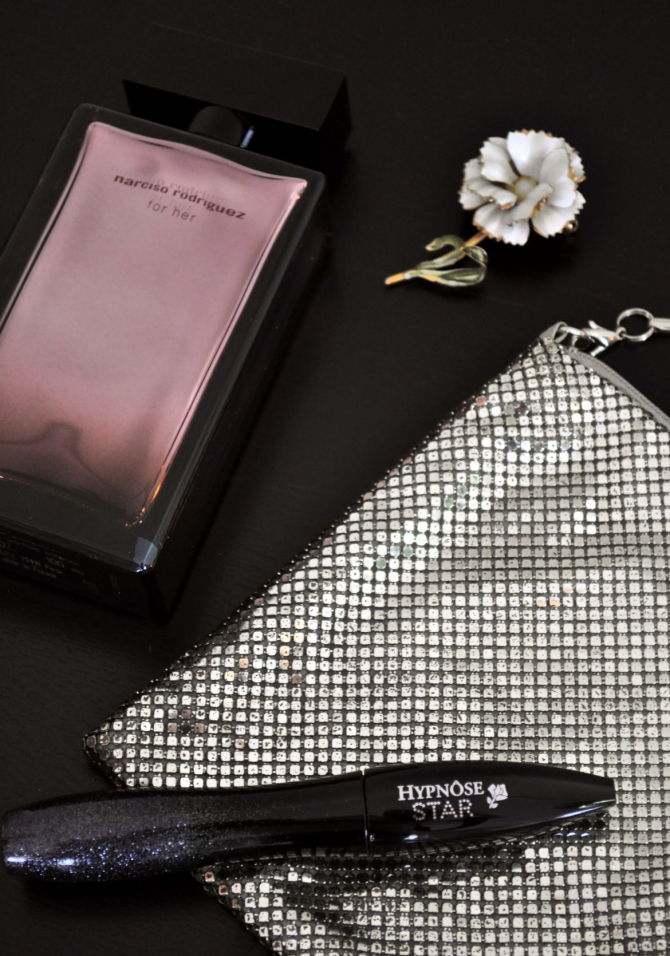 Vintage purse from Los Angeles by Whiting&Davis
Mascara from Lancome, Hypnose
Perfume from Narciso Rodriguez, For her, The musk collection (the most sensual perfume I have ever wore)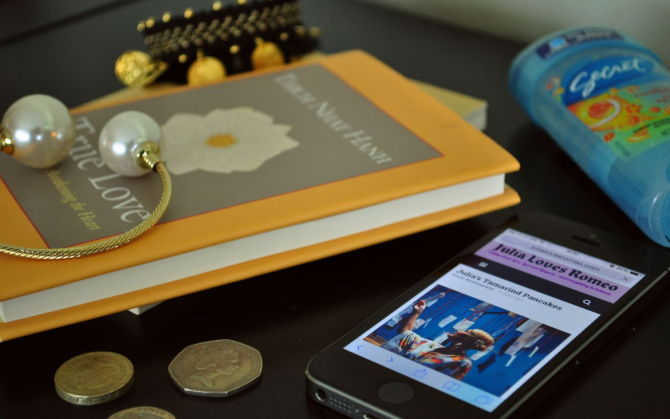 Deodorant from Secret (I use it for years and my favorite scent is Pasio'n de Tango)
Bracelet with pearls from SaVa boutique and boho bracelet from Vicky Avraam Jewelworks
A couple of nice books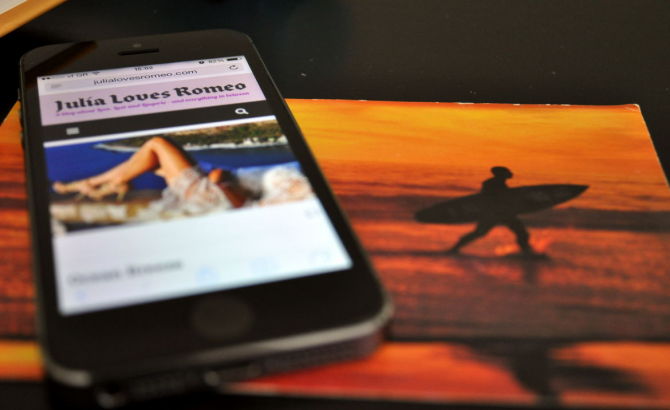 I-phone 5s
LA vintage postcard
With love always,
Julia
Photos by Antonis Alexopoulos
Like this post: