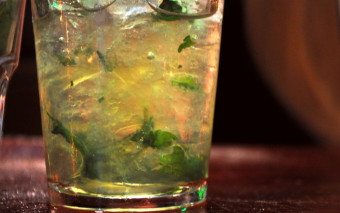 Tamarind obsession
Tamarind is a Thai restaurant which is located in downtown Athens and it's my favorite place to go, anyday.  The atmosphere,  the great people who own it and run it, the good music, and most of all the great food and cocktails, make it one of the best places in Athens, that you must absolutely visit at least once.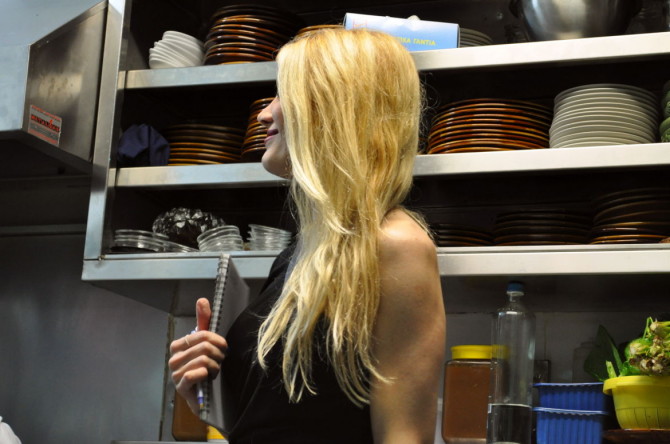 So, here I am, entering the kitchen world of Tamarind, getting to know Maria, the chef from Thailand, and this is how  I got for you two of my favorite recipies that you can easily make at home.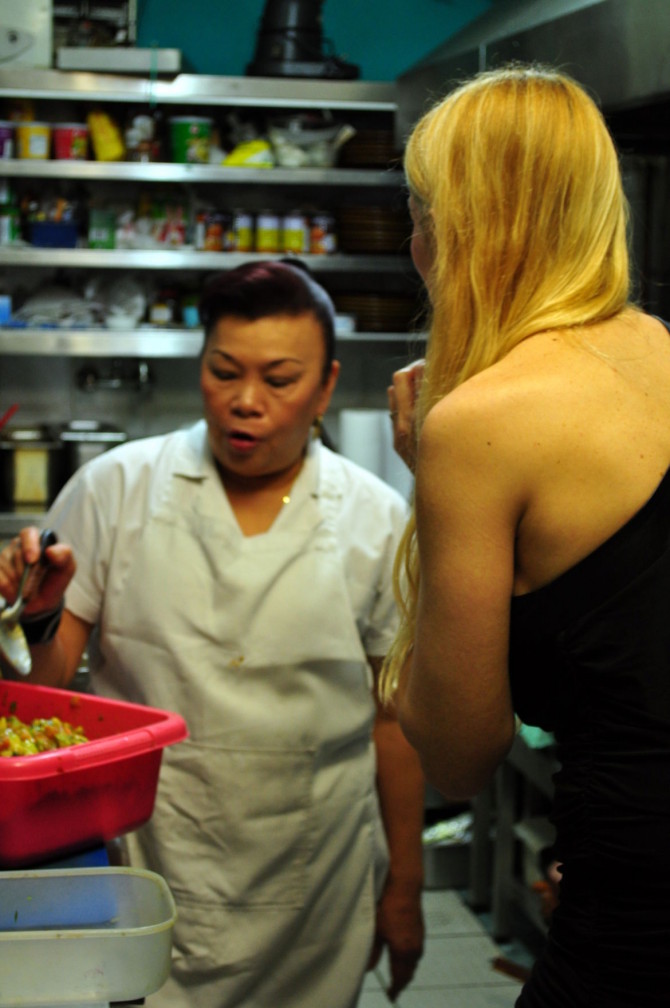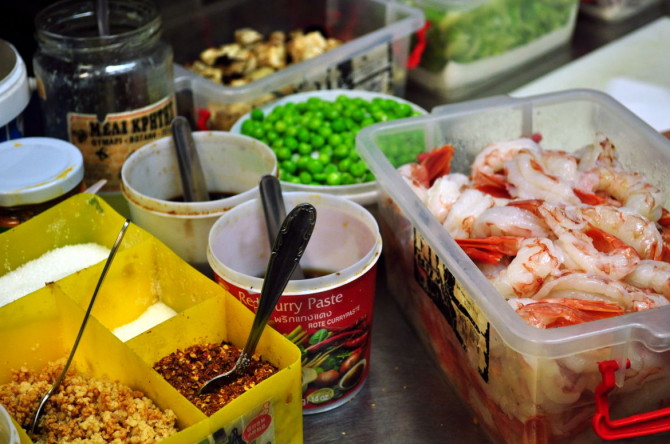 Tamarind Salad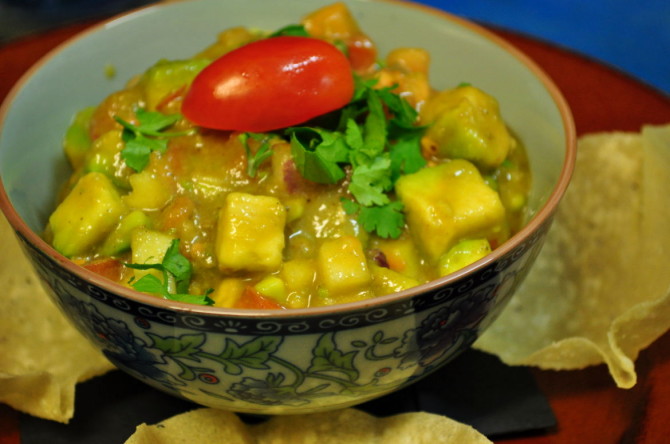 Tamarind Salad
This is a cool salad, great for all seasons, with fresh avocado, tomato, green apple, coriander, fresh and dry onion.
Recipe ( serves 2-3)
Ingredients: 
1 Avocado
1 green apple
1 tomato
1 small red onion
100 gr fresh onion
Half a bunch coriander
Grape-fruit juice (2 to 3 tablespoons)
1 lemon
1 teaspoon white sugar
A pinch of salt
Preparation
Peel the avocado and apple and cut into little cubes. Chop also, into little pieces, the fresh onion, the dry onion, tomato and coriander. Put it all  in a large bowl, add the juice of the lemon, the grapefruit, the sugar and the salt and stir gently.
Put in the fridge and let it sit for at least 20 minutes. After that, is ready to serve.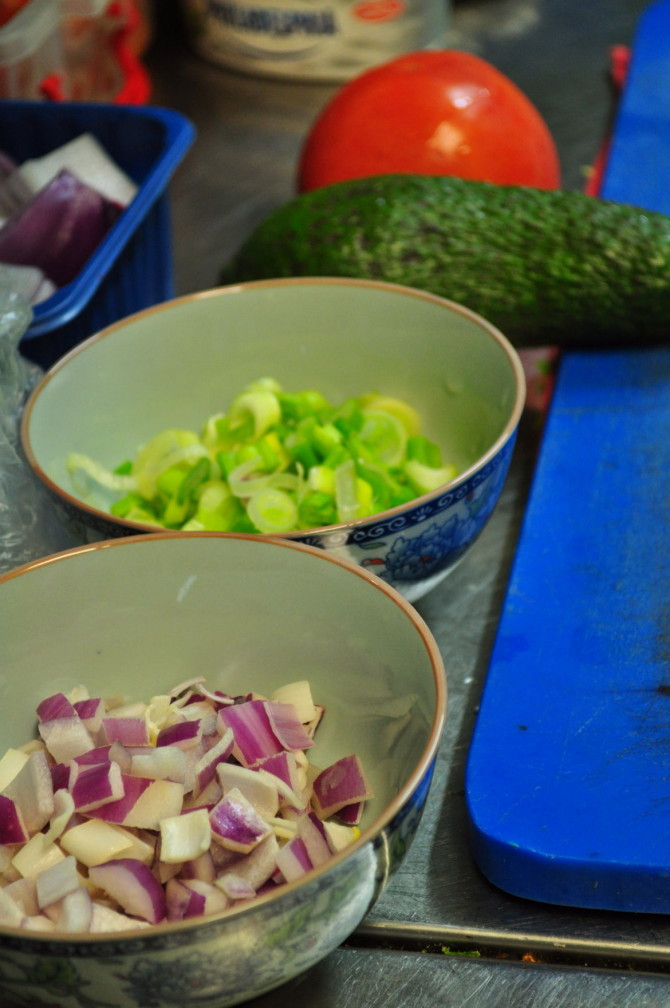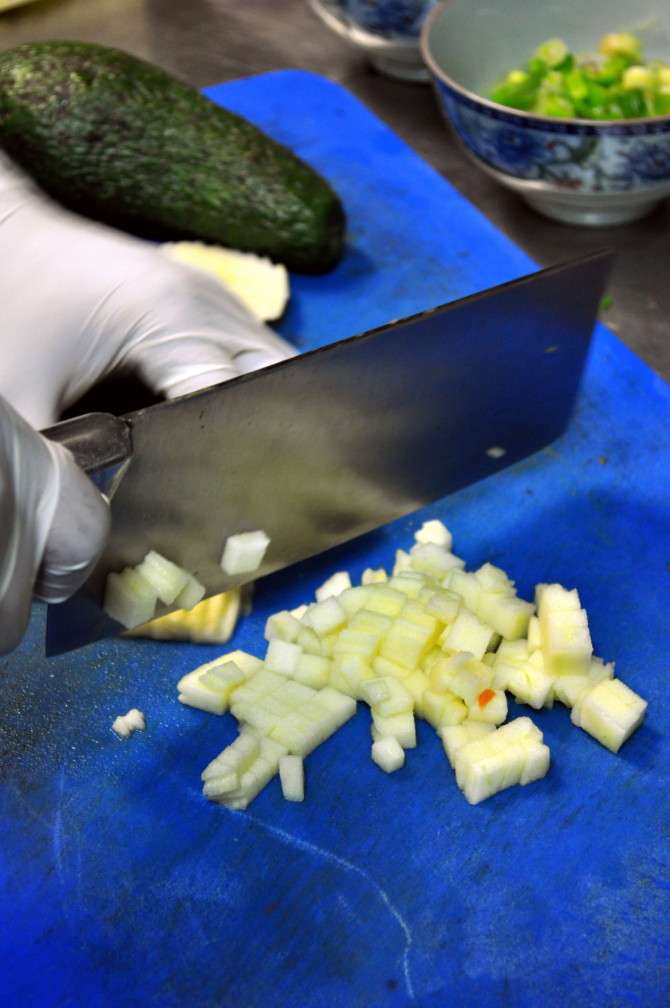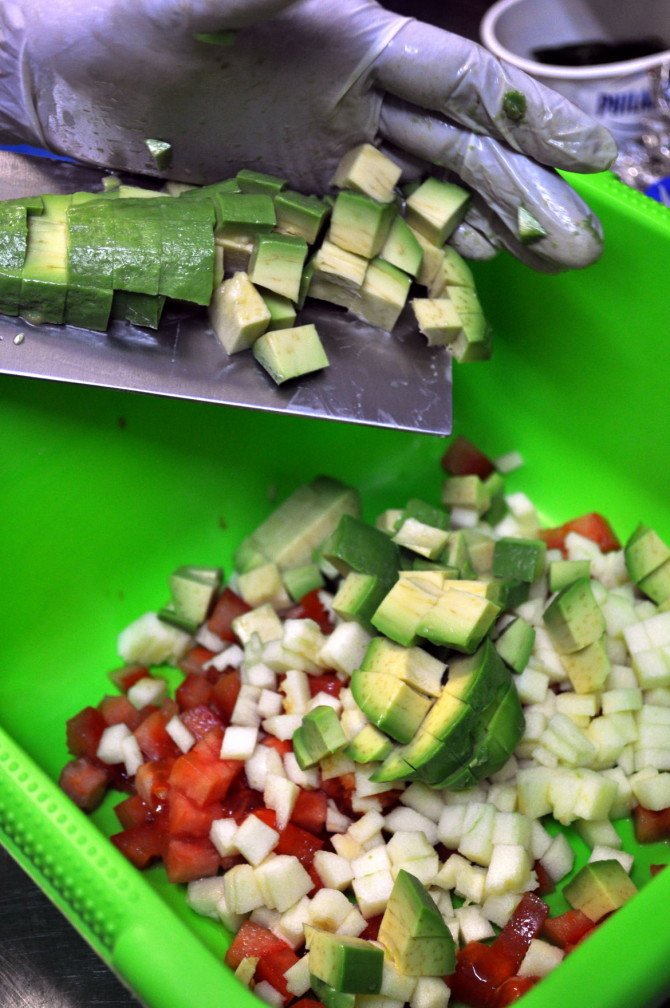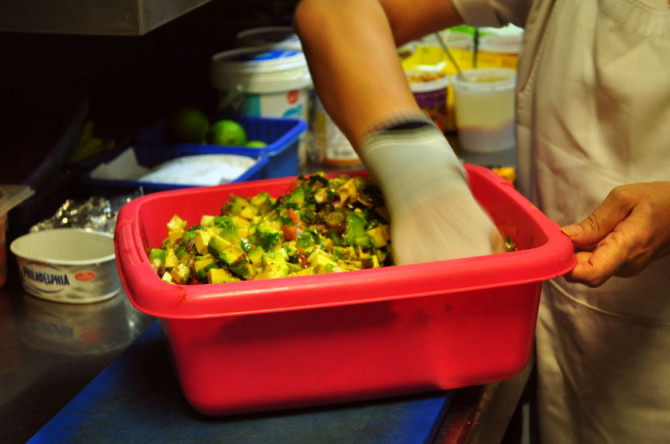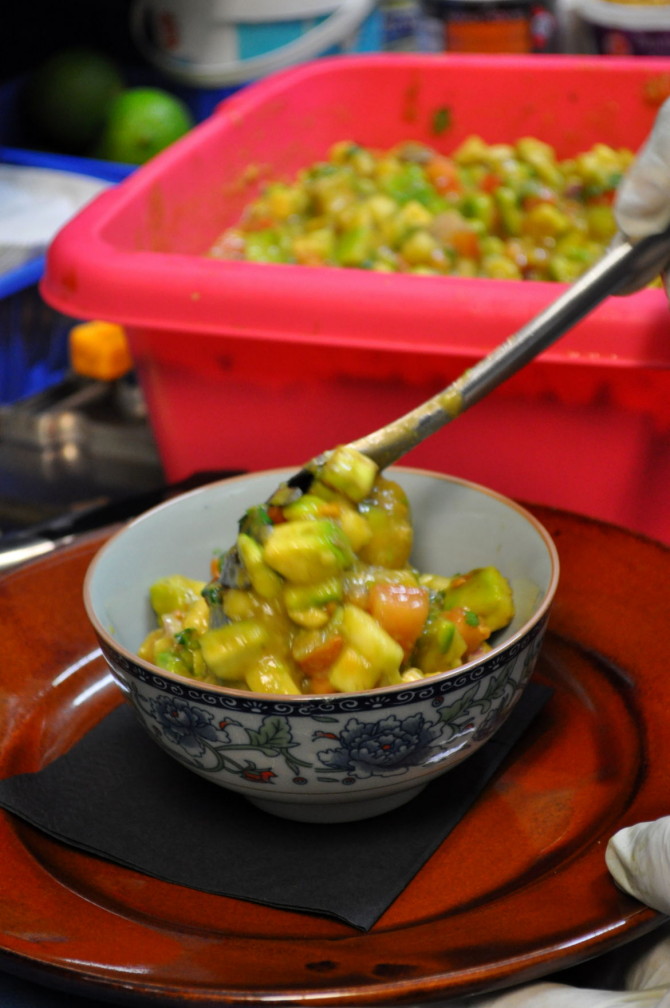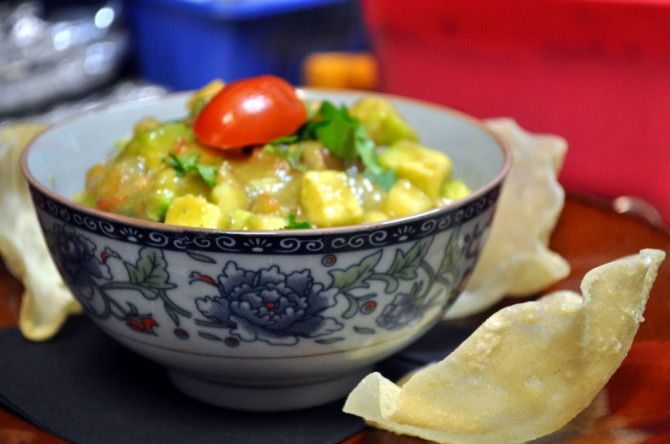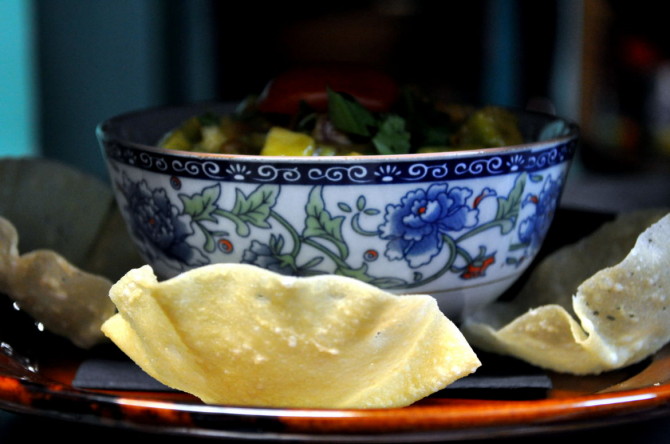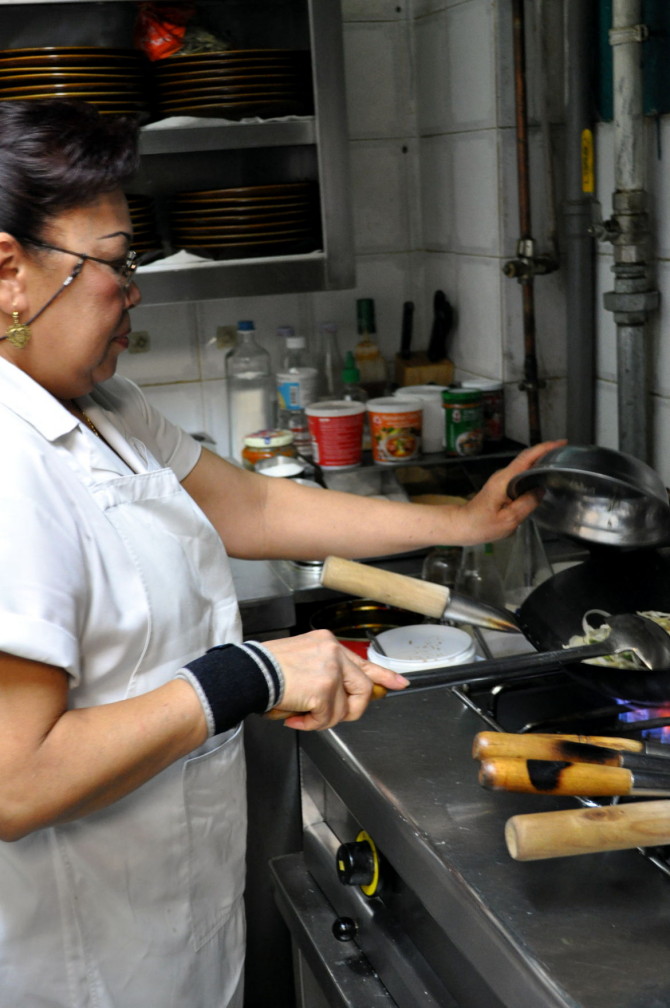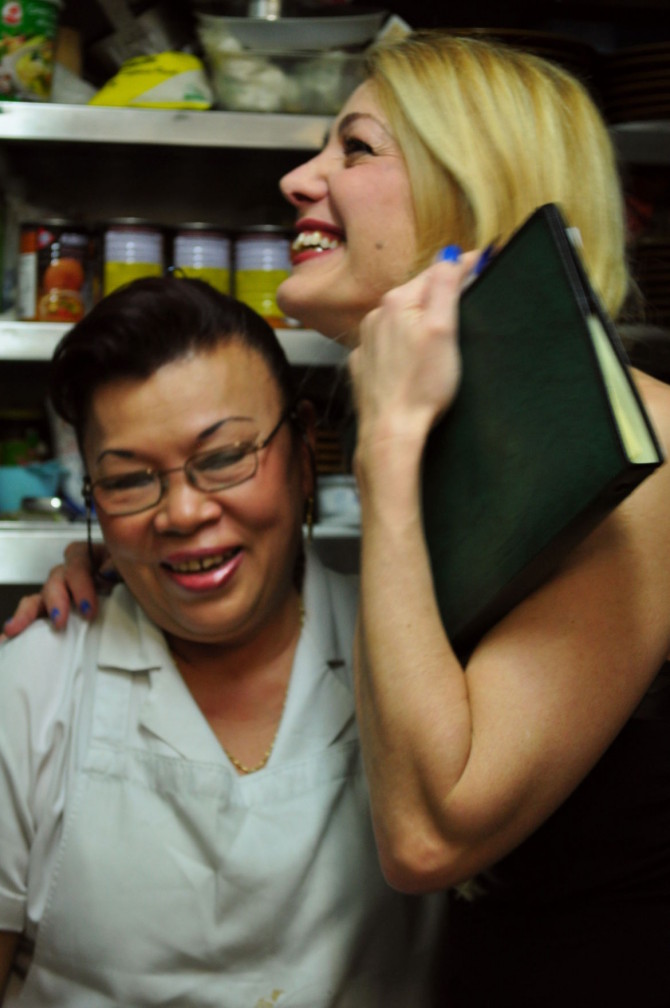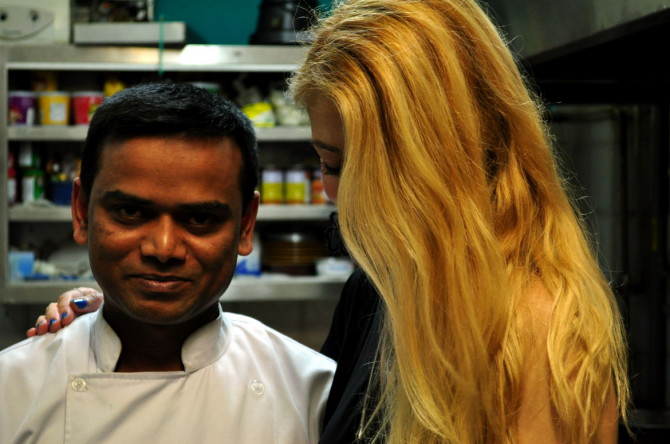 Massaman Curry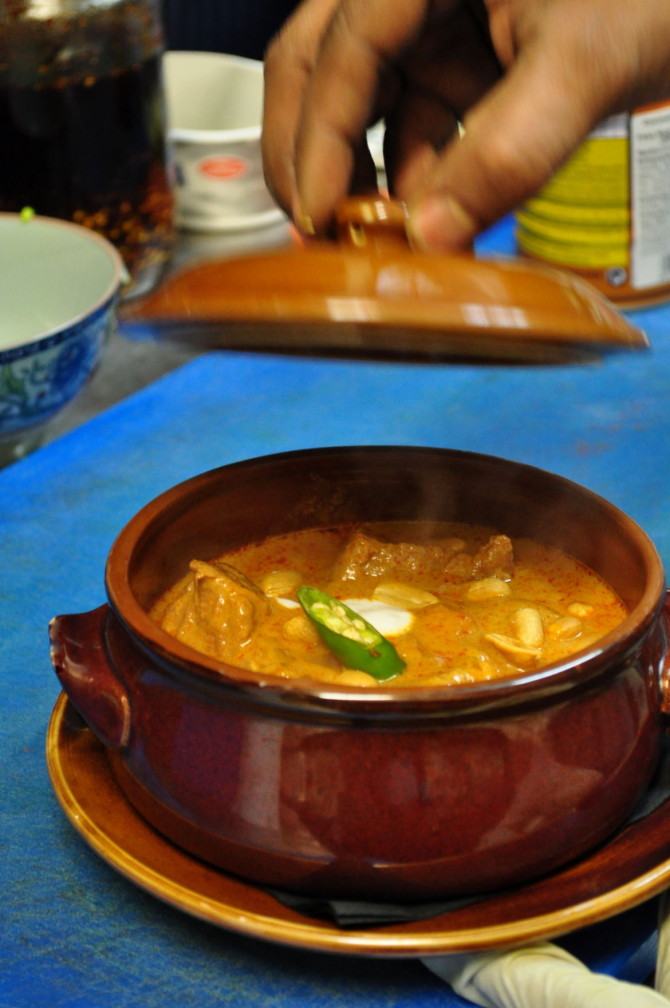 Massaman Curry
This is a hot and spicy dish with veal, sweet potatoes, cashews  and coconut milk.
Ingredients (serves 2)
1 can of coconut milk
Matsaman curry paste (2 teaspoons)
200 gr of veal (cut into small chunks)
Sweet potato (use half of it, cut into small cubes)
1 teaspoon white sugar
1/3 cup onion, sliced
Fish sauce (2 teaspoons)
A handful of cashews
Preparation
In a medium pot, boil the veal in water for about 20 minutes, to get it tender.
In another medium pot, add the coconut milk together with the curry paste and stir. Bring to a light boil for 15 minutes. Then, add the fish sauce and the sugar. Stir with each addition.
Reduce the heat to low and add the pre-boiled veal, together with the sweet potatoes and the onions and boil until the potatoes get tender.(approximately 10 min.)
Serve in a ceramic bowl.  Add the cashews and  a couple of teaspoons of coconut milk on top and garnish. It goes well with steamed or sticky rice
Tip: If you prefer a more liquid curry sauce, cover while simmering. If you prefer a thicker curry sauce, leave off lid.
By adding more fish sauce you increase flavor/saltiness, and chili if you want it spicier. If too sour, add a little more sugar. If too salty or sweet for your taste, add a touch of lime juice. If too spicy, add more coconut milk.
You can find the curry paste, the coconut milk and the fish sauce in any chinese market (In Athens, there are a few at Metaxourgeio)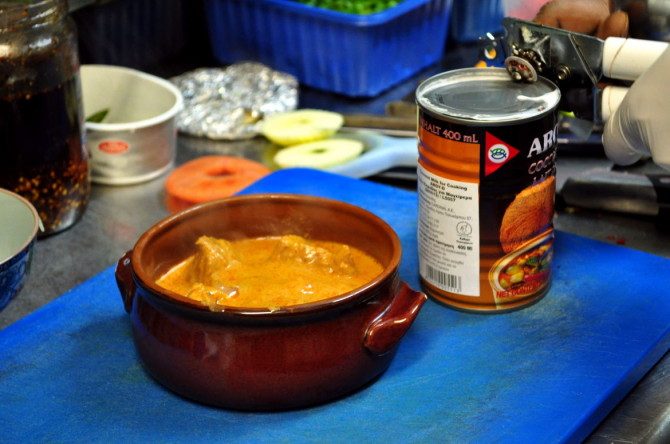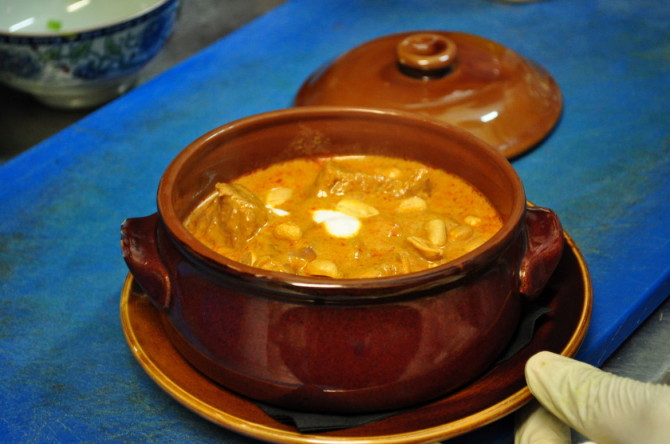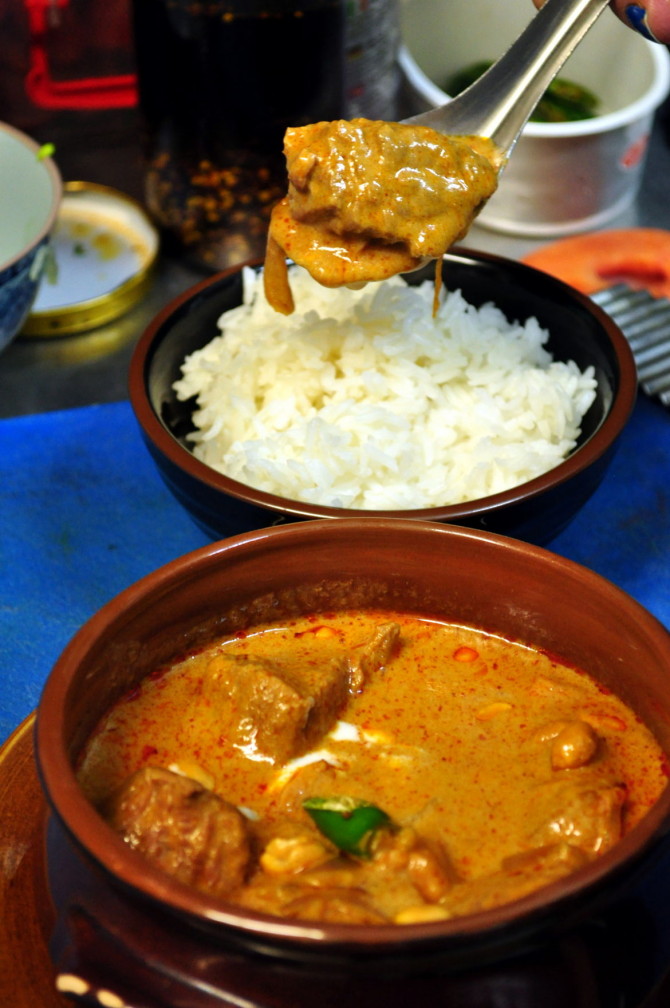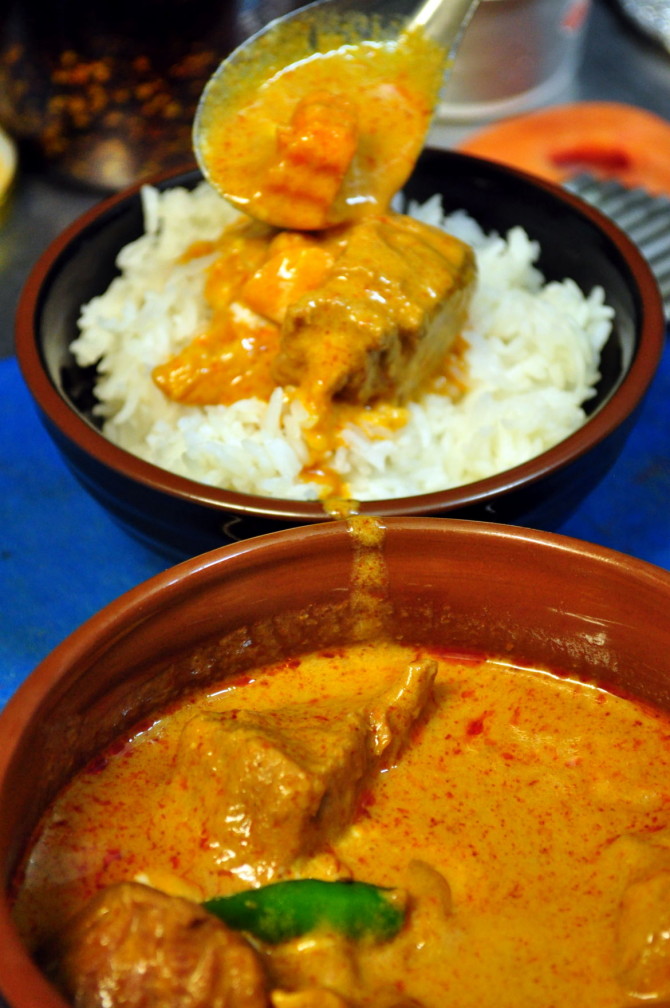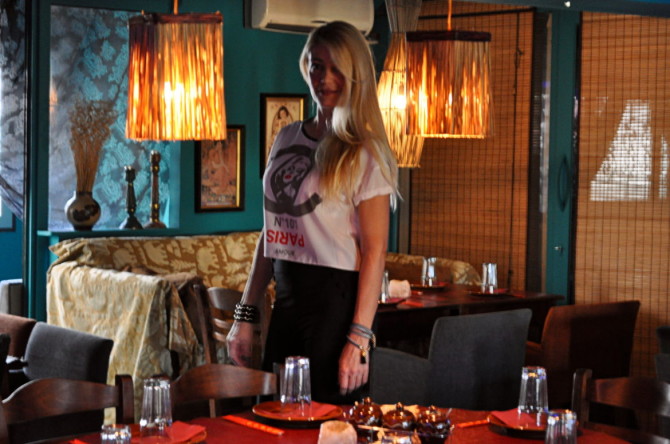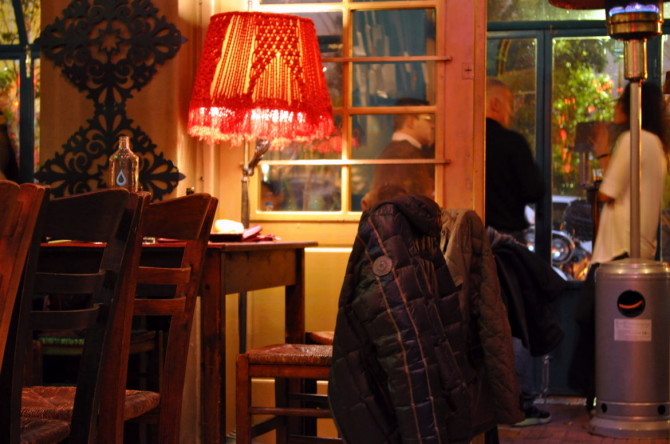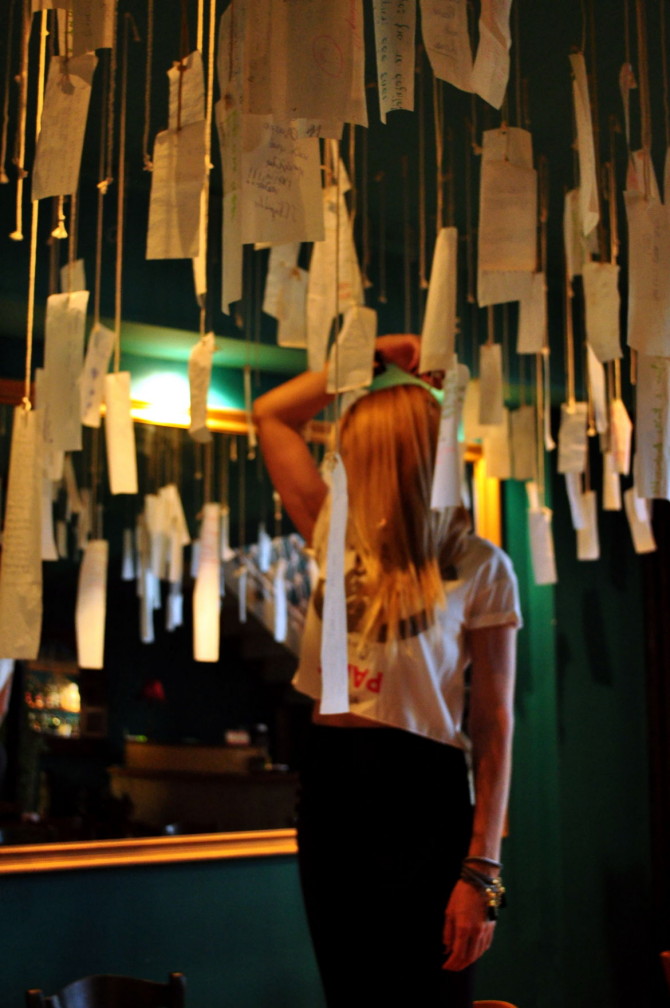 Special thanks to "Tamarind" restaurant and Angela Skourli.
For more info and how to get there, click here
For more "Tamarind" mixed with fashion, click here
Photos by Antonis Alexo
Like this post: