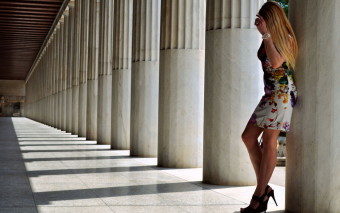 Meet me downtown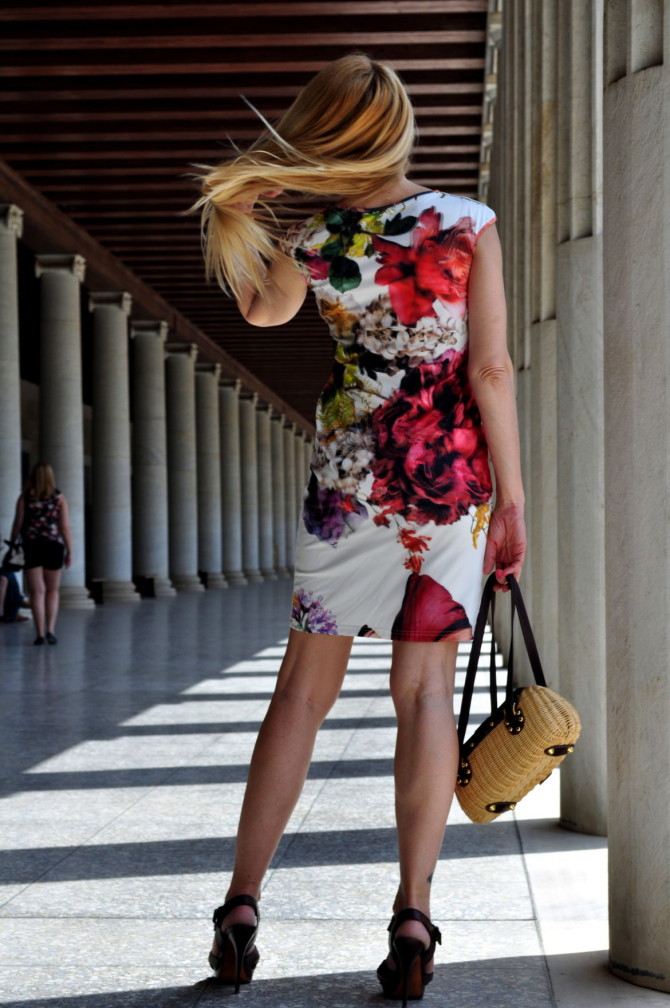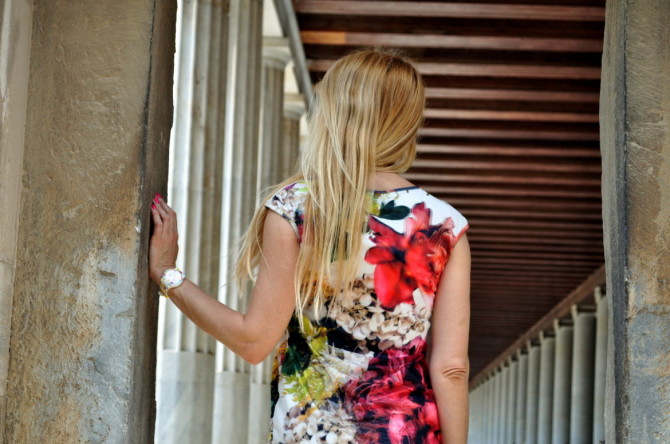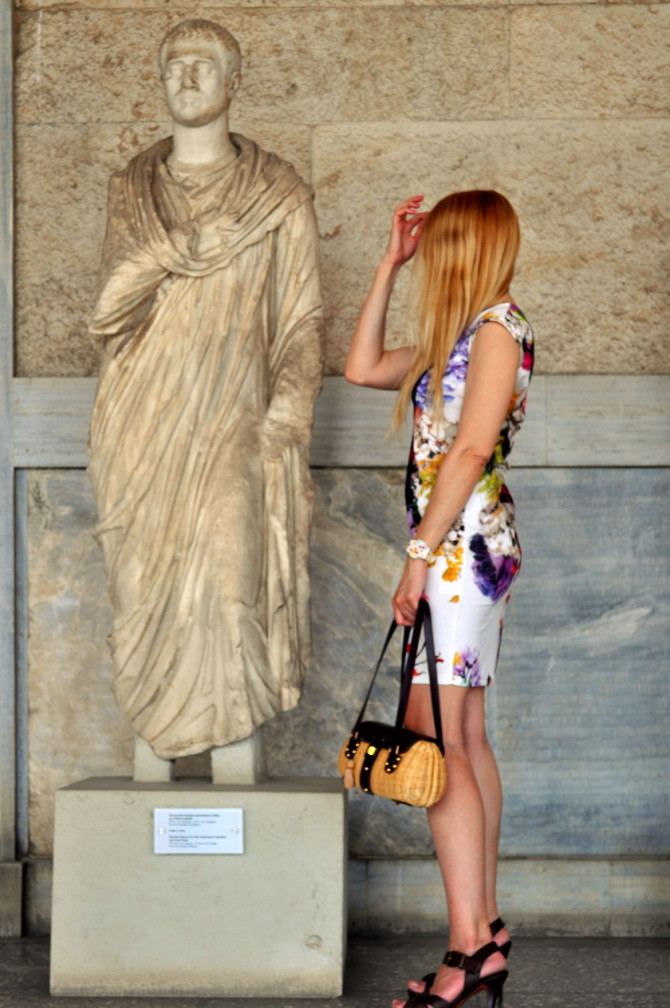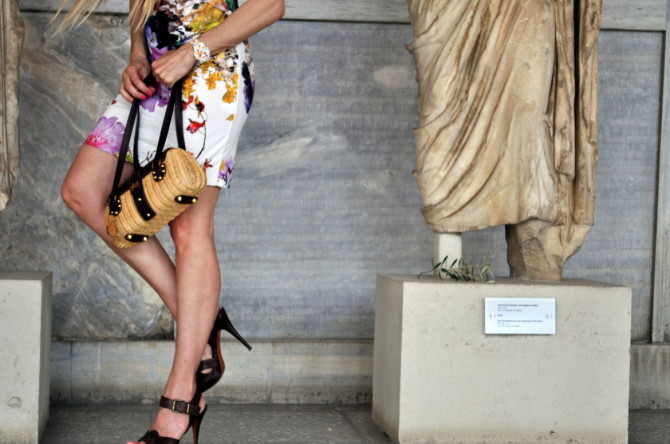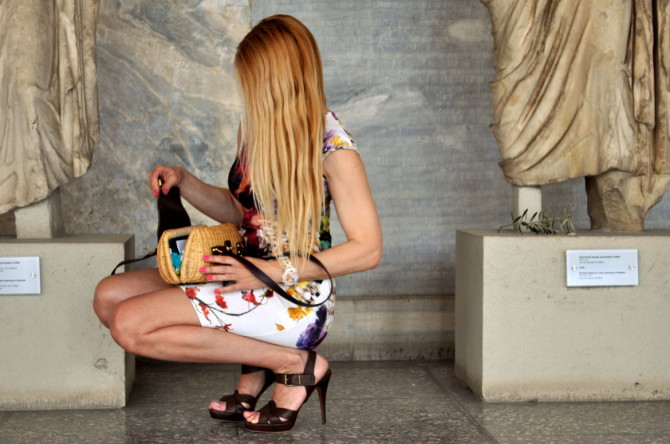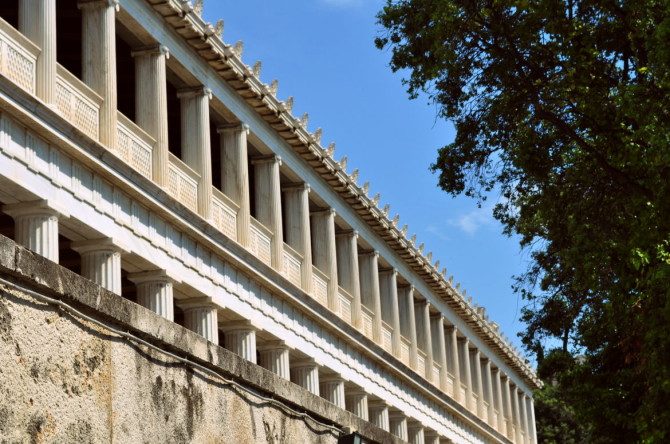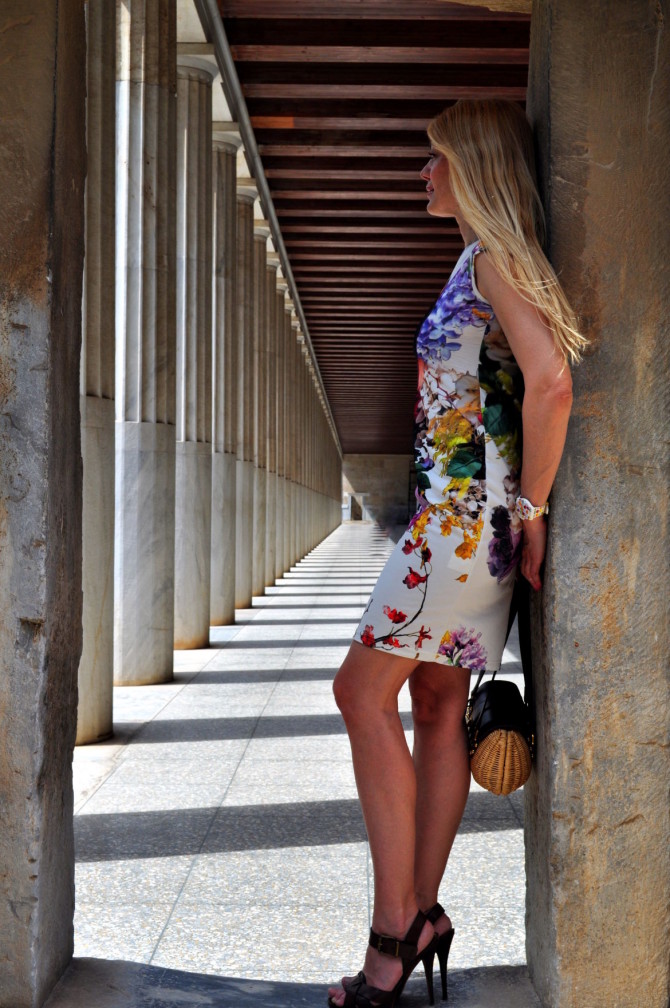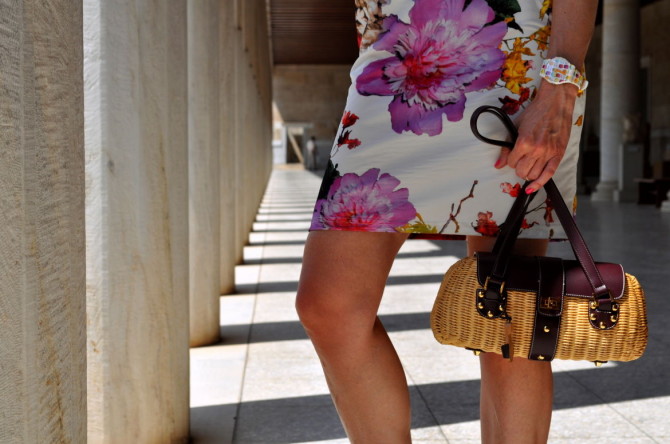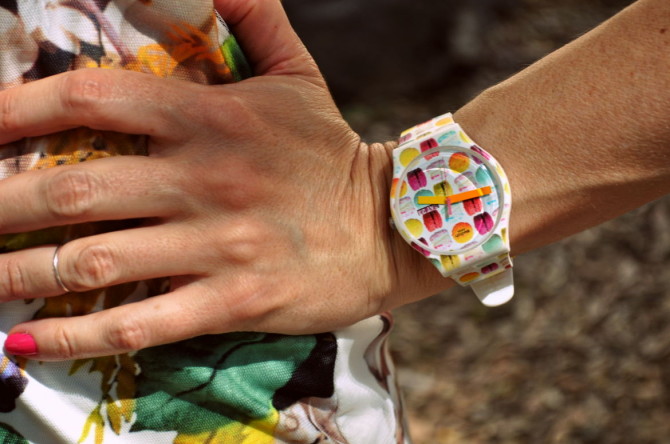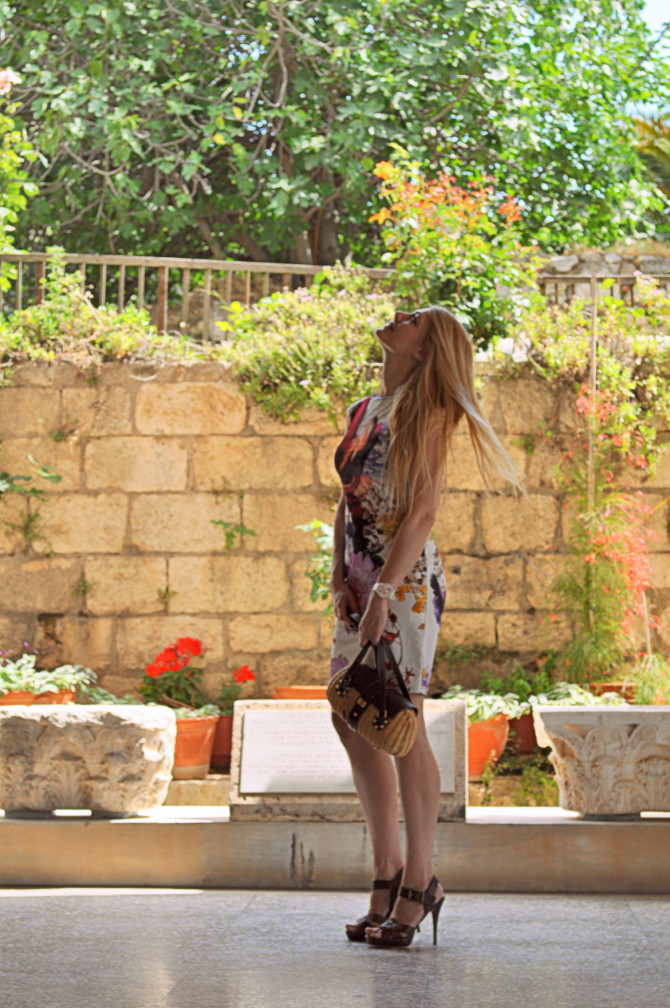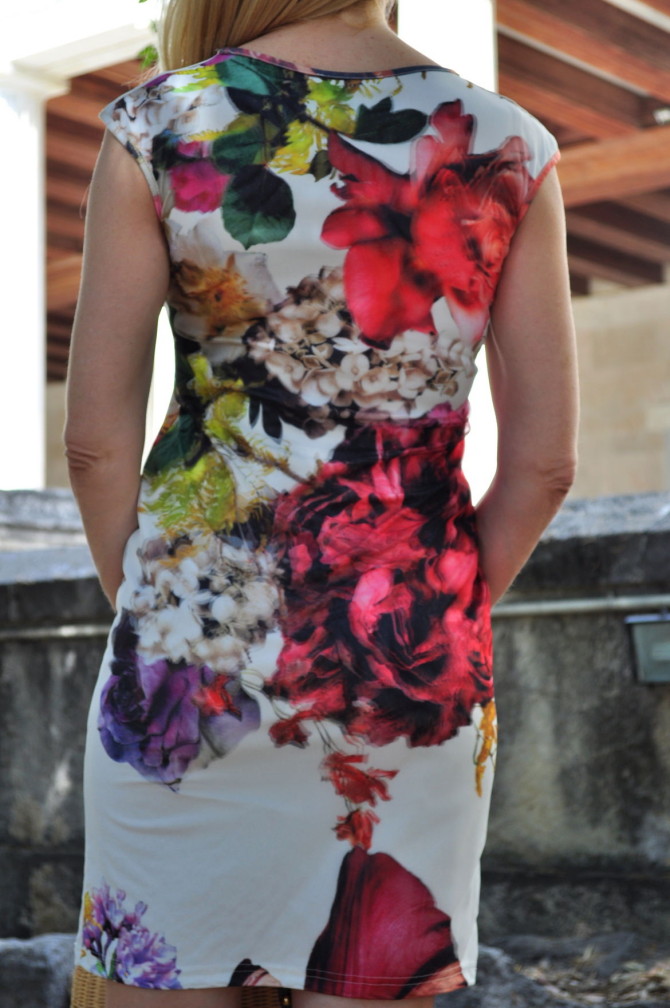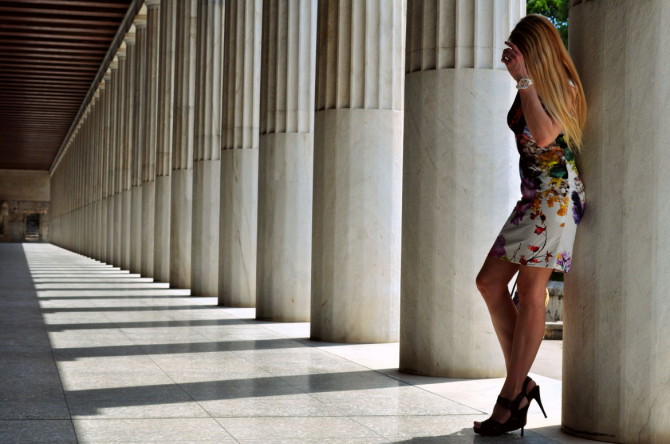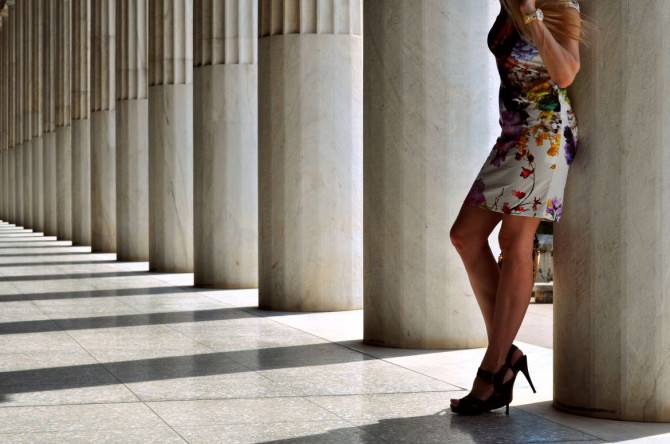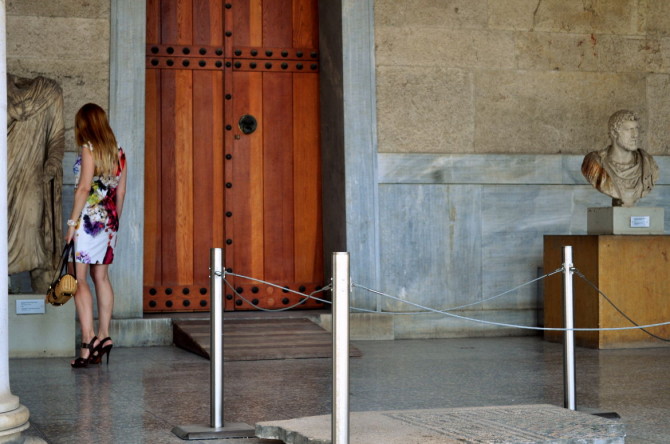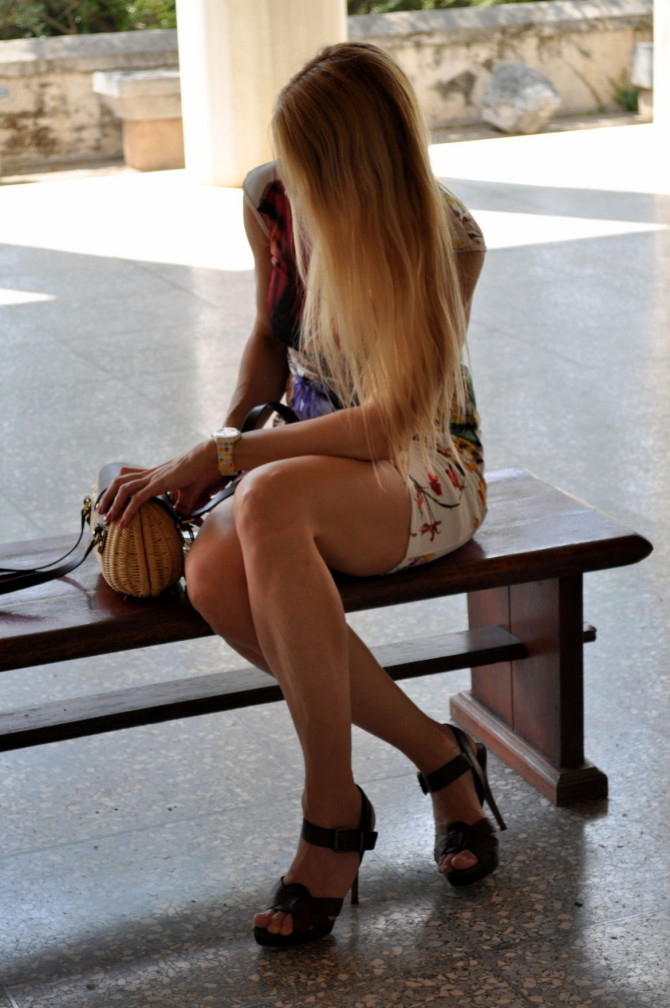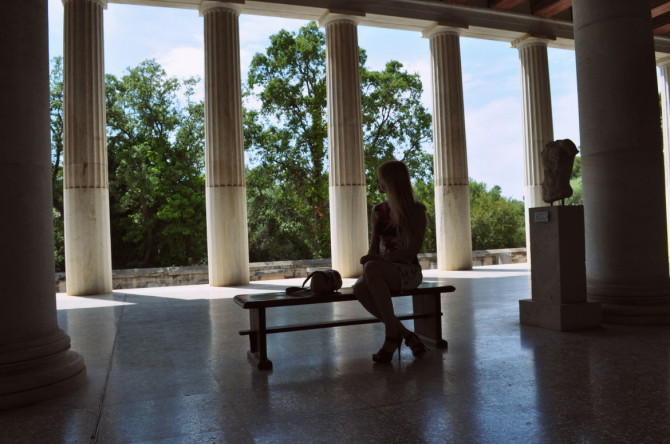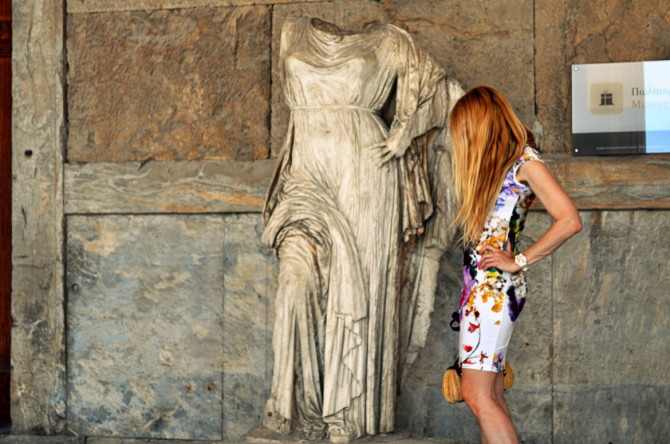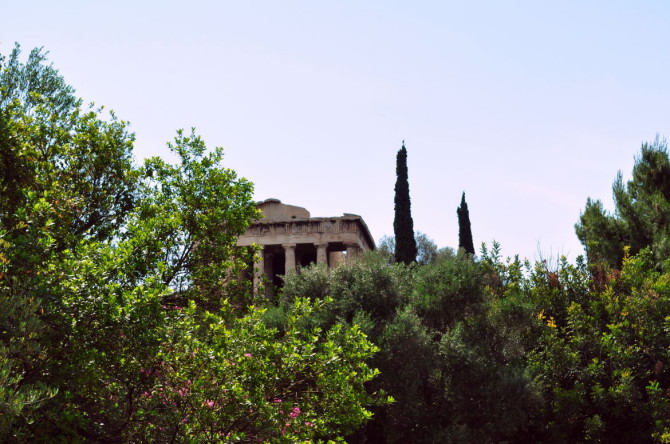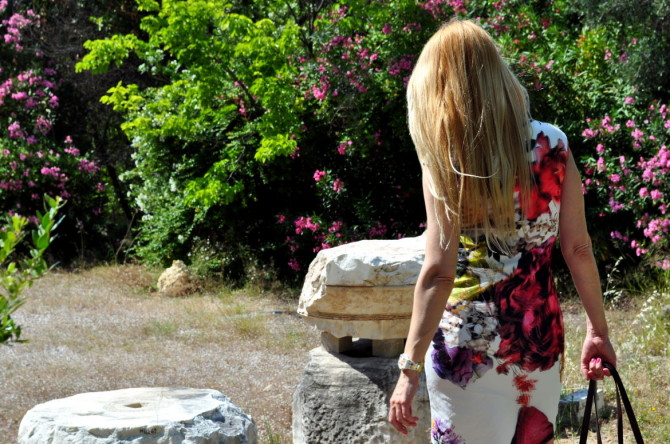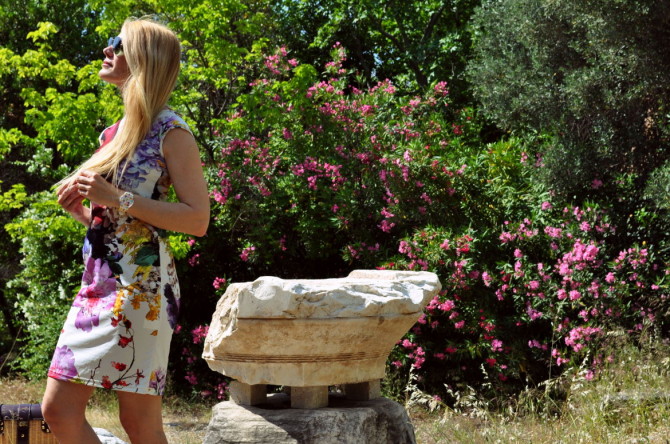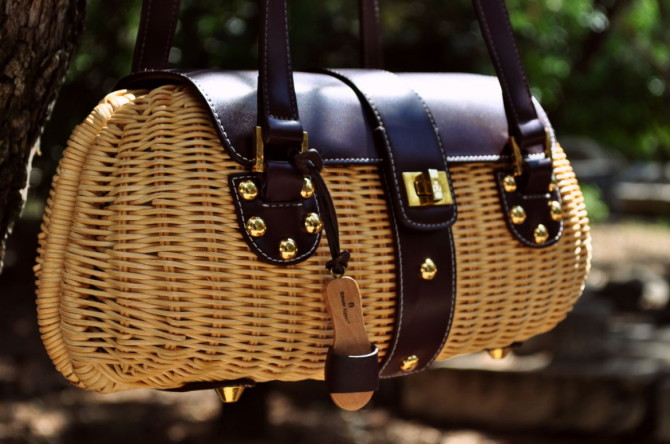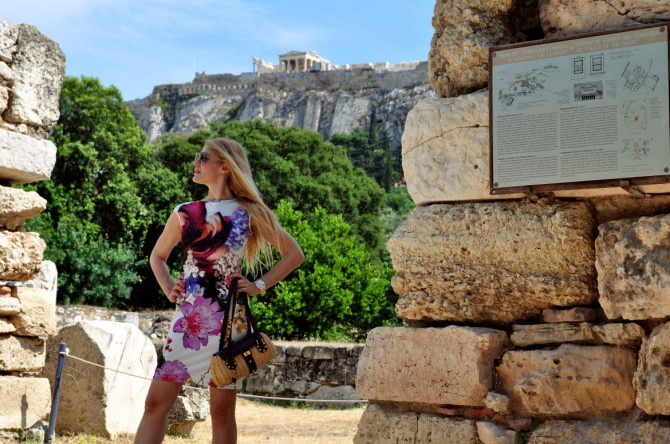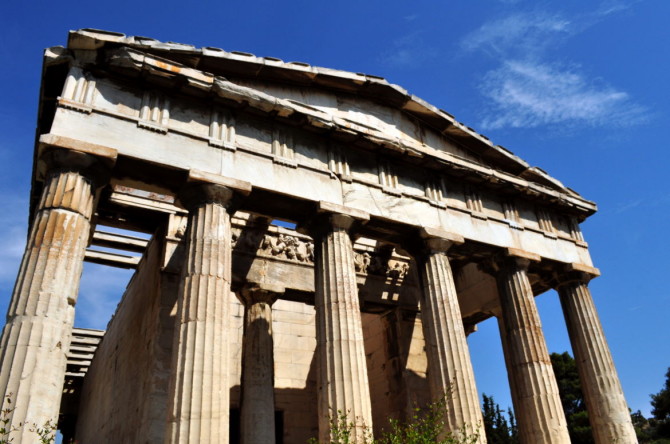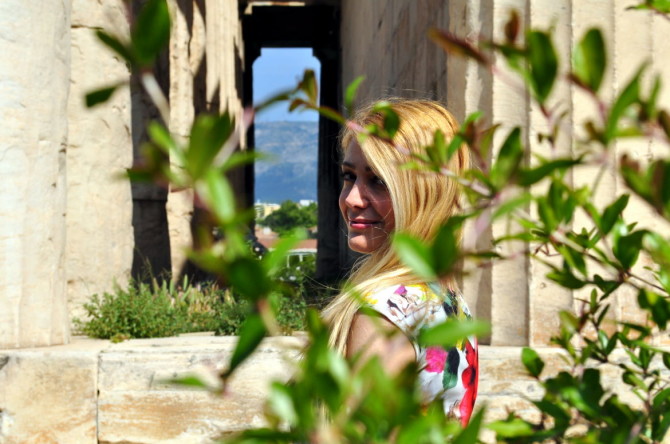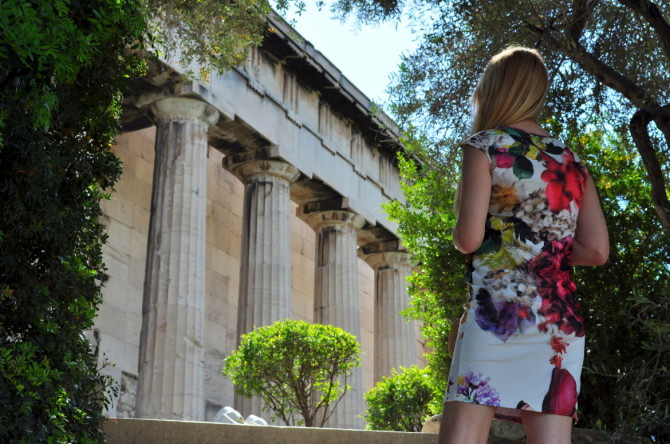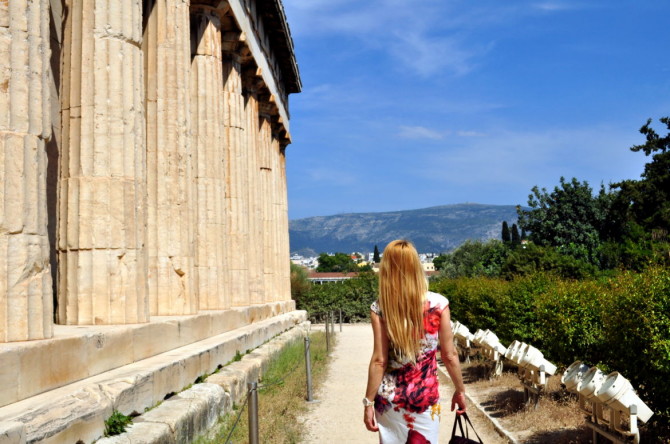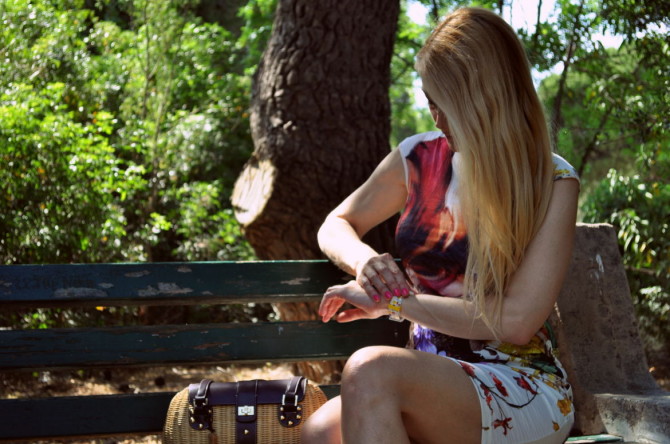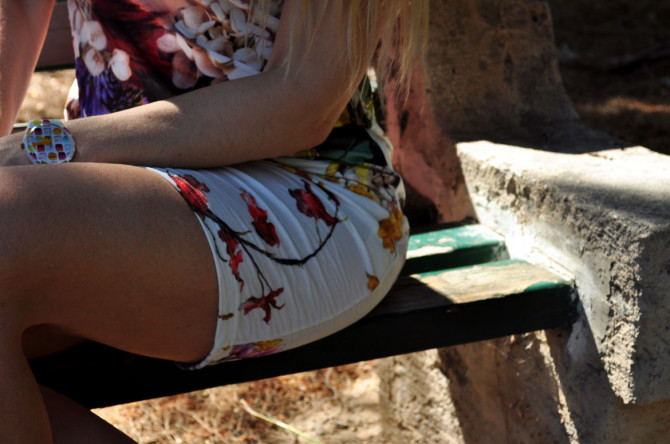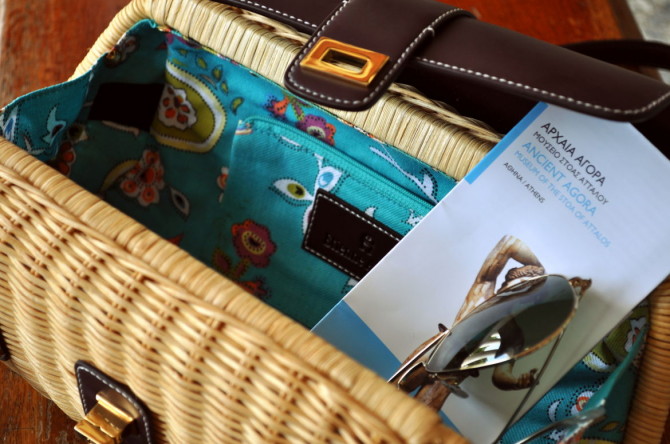 When the heart speaks the mind finds it indecent to object.
~Milan Kundera
Dress : Depolo, Spring/Summer collection 2014. To purchase it click here,    Purse: vintage Etienne Aigner,   Macaron watch: Swatch Spring/Summer 2014,   Polarised sunglasses: Ray-Ban, from Blink Optical. For more, click here,  Shoes: Ralph Lauren
Photo shoot took place downtown Athens, at the ancient  Agora,  the Stoa of Attalos and the Temple of Hephaistos.
The Agora was a large square on the northwest slope of the Acropolis, where social and religious activities, commerce, outdoor theatrical performances and athletic contests were held.  In other words, it was the heart of the ancient city. But above all it was the center of Athenian democracy, since it was there that the most important administrative and judicial functions and political assemblies took place.
From the 6th c. BC onwards, the open space was gradually surrounded by many public buildings, and it was adorned with temples, altars, stoas, fountains, portraits and statues. It acquired its final form in the 2nd c. AD.
Photos by Antonis Alexo
Like this post: